Easily create Narratives by simultaneously recording your screen, camera and sales content. Narratives are the next best thing to selling in person.
No Credit Card Needed To Get Started
Easily create Narratives by simultaneously recording your screen, camera and sales content. Narratives are the next best thing to selling in person.
No Credit Card Needed To Get Started
Watch our
Narrative
about fullfeel
Don't feel like reading? Check out this Narrative about fullfeel. We created it using fullfeel.
Getting started is free and easy.
Enterprise Secure

No App Download Needed
No Browser Plugins Needed
fullfeel is the trusted digital selling platform by industry leaders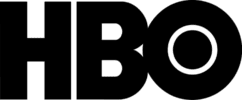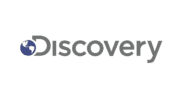 Narratives make
your sales content
easier to understand
and more memorable
Here's How Much Information Your Buyers Retain From Your Sales Content
In 3 easy steps you can be the most efficient deal closer in your org.
Record a Narrative in minutes
Share your screen or add content to the recording stage, turn on your camera, and start recording your personalized Narrative!
Share it anywhere & everywhere
Your Narrative will save in the cloud. Simply email, text, or share the link to the Narrative with anyone.
fullfeel lets you know who watched it, how long they watched it for, and if they share it. Use this insight to close deals faster.
It's seriously that easy. And if you need help, our team is here to help you anytime.
Deliver a sales experience that is more
engaging
informative
personal
Professionals are using fullfeel Narratives to leapfrog their competition. What are you waiting for?
Make Selling
Frictionless and Fun
A Chance To Tell Your Story
More Engagement. Fewer Rescheduled Meetings.
Kickstart your engagement by sending Narrative of your sales presentation to your qualified leads.
They can watch it in their own time, and it's easier to share with other relevant stakeholders.
Put your personal touch on the presentation you send to a customer, buyer, or prospect.
It's a lot easier to control the messaging with a Narrative compared to a PPT or a PDF attached to an email.
Share a link to a Narrative of the presentation, rather than attaching the whole presentation to an email
fullfeel integrates with the tools you already use
With the Zapier + fullfeel integration, you can leverage the tools you already use, like Monday.com, Google Sheets, Hubspot CRM, Zoho, Microsoft Dynamics, SalesForce, Asana and much more to automate your sales workflows to spend less time moving data around and more time interacting with engaged customers.
More Watching. Less Reading.
You can't possibly expect people to read all those PDFs. But you already knew that. Instead, send narrated videos highlighting the content your prospects should pay attention to.
You can narrate multiple pieces of content in a single recording.
Tightly control who views your narrated video by setting passwords or restricting download of the shared video.
You don't have to show your face if you don't want to. Fullfeel supports audio narration as well as video.
Strike when the iron is hot!
When your buyers are watching your content, a video call is only a click away. With Instant Connect, fullfeel becomes the fastest way for your sales team to get face-to-face with an engaged prospect.
More Immersive Experiences. Less Print Brochures.
A picture may be worth a thousand words,..
but a few words from you describing the property may be all that is needed to close the deal.
Record narrations over Matterports, brochures, video walkthroughs, 3D virtual tours, panoramic content, and so much more.
Let interested buyers watch your video walkthrough by scanning a QR code on an open house sign or brochure.
See who is viewing your video in real-time to determine your filter down to your most interested buyers.
Create engaging content in minutes
Buyers love engaging digital sales collateral. fullfeel's powerful editor, CustomShow, lets you go beyond static content to create immersive and engaging experiences. This innovative drag-and-drop editor is truly a game changer.
More Offers. Less Rejections.
A 15 second video introduction on your resume will save you 15 rejections or more when finding your next job.
Get notified when recruiters view your narrated video resume and if it's shared with the hiring manager.
Make changes to your resume? Not a problem, your fullfeel resume will update for everyone that has it.
Share the URL of your video resume in the personal website field of a job application or as a QR code on your resume.
We would love to chat with you
Want to speak to a member of our team? We'd be happy to set up a meeting to connect and demo how fullfeel works, answer any questions you have, and help you define how fullfeel can work for you.